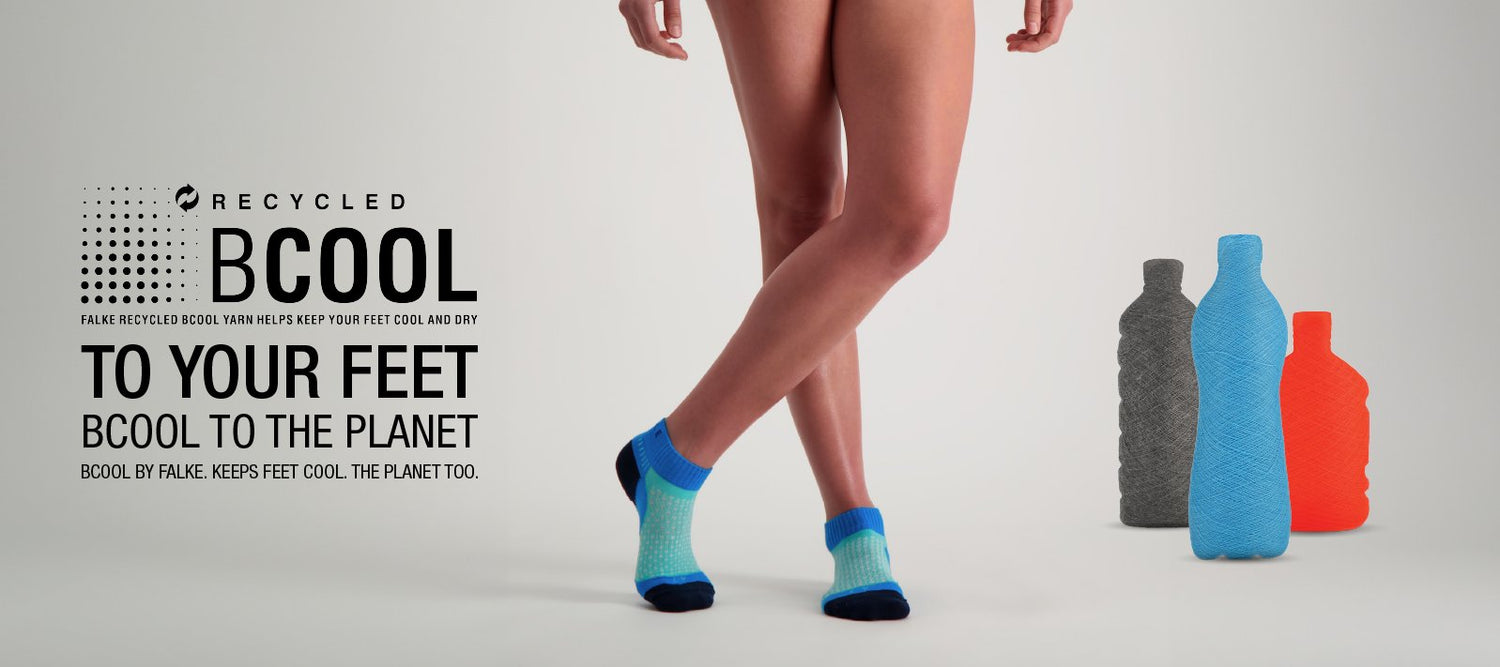 BCool by FALKE
Keeps feet cool. The planet too.

Our new FALKE sports socks collection is made from recycled eco-friendly textile fibres, called BCool, whilst still maintaining the same premium quality of durability, comfort and fit that is expected from the FALKE brand. FALKE sports socks are light, breathable, cushioned for comfort, recyclable and engineered for performance.

You can now take your performance to the next level with FALKE'S 2022 sports socks collection, featuring our unique BCool technology – a new generation of man-made fibre which has been spun into fibres using re-cycled polymer.
 BCool to your feet

Excellent moisture management properties transport the moisture away from the skin keeping the feet drier for longer and in combination with the breathable knitted structure feet stay cooler.

Recycled fibres are spun into a yarn with a high degree of abrasion resistance along with an unrivalled degree of comfort and cushioning for the wearer - with no added weight.

BCool to the planet

The material used to produce BCool has been re-engineered from 2nd generation (or recycled) polymer sourced sustainably from reputable suppliers.


Falke is committed to eco-friendly manufacturing processes, contributing
to a greener, more sustainable environment.
View Our New Range of Socks consisting of the BCool Technology:

Showing items 1-15 of 20.
1
2