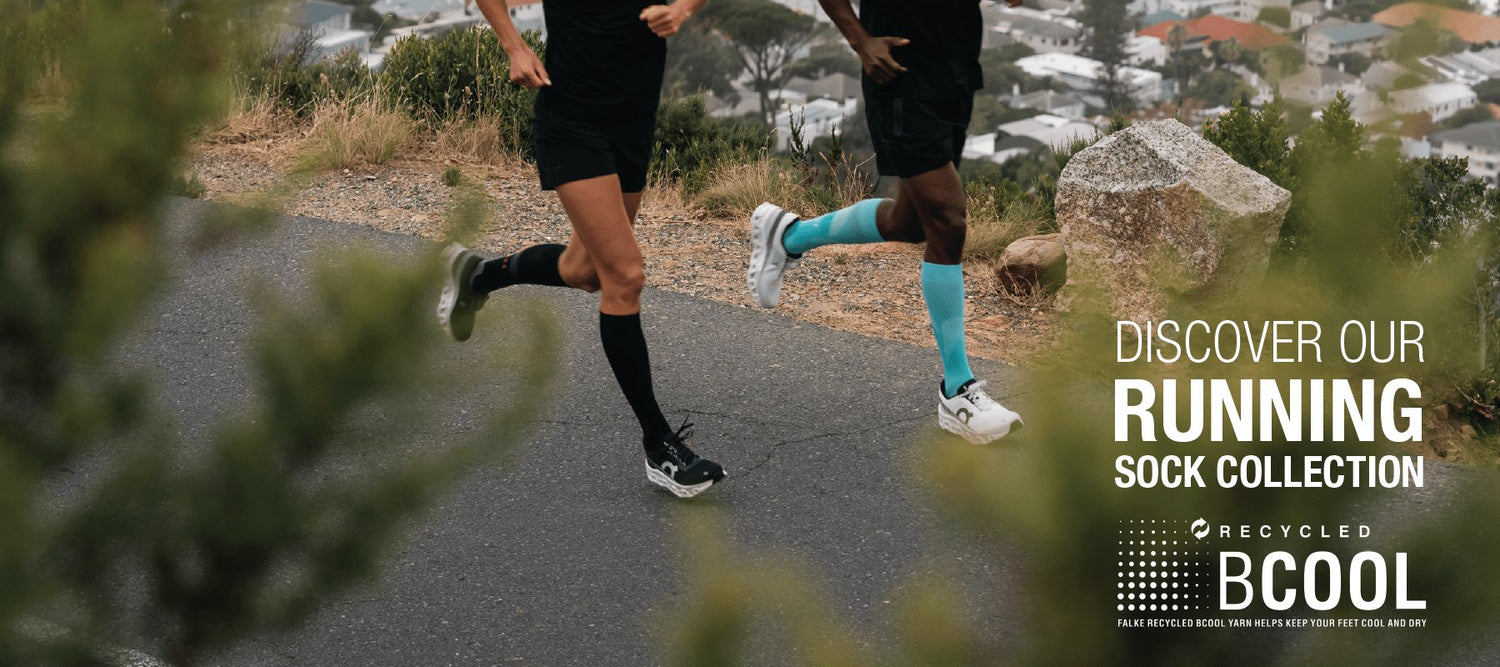 FALKE Running Socks
Our new FALKE sports socks collection is made from recycled eco-friendly textile fibres, called BCool, whilst still maintaining the same premium quality of durability, comfort, and support expected from the FALKE brand.

With running socks from FALKE, you will be perfectly kitted out on your next run. FALKE running socks provide optimal support, whether squeezing in a short jog or getting in some tempo or long-distance training. In addition, FALKE running socks have a damping effect and prevent the formation of blisters through good shoe contact and power transmission.

Compression-effect socks reduce the risk of twisted ankles, support weak areas such as the Achilles' tendon, aid faster recovery, and reduce fatigue when running.

FALKE sports socks are light, breathable, cushioned for comfort, recyclable and engineered for performance.
Showing items 1-15 of 17.
1
2